For those looking for a new hobby that you can combine with traveling to Belize and around the globe, seeing the world from a different perspective, scuba diving may just be for you. And obtaining a PADI certificate in Belize and become a certified diver doesn't have to be tough, as long as you're armed with a bit of know-how.
To prove it, we've put together some simple steps to show you just how easy it is.
1. Check you're able to obtain a PADI certificate 
Before getting started, it's important to determine if you're legally allowed to get a diving certificate and if your health will allow you to do so, too. You'll need to be at least 12 years old and of strong physical fitness. After all, diving is tough on your body. Speak to your doctor before starting to make sure you're ready. 
2. Locate a teacher, and arrange lessons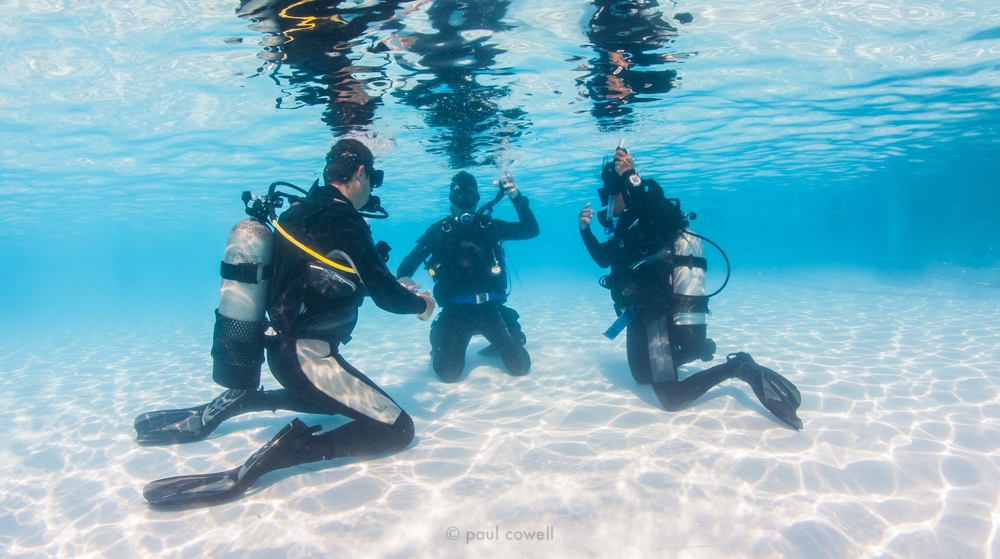 Next up, you'll need to arrange lessons from a reputable teacher to get started. Do your research to find the right coach for your needs, to ensure you can pass as swiftly and smoothly as possible. 
3. Find a place to learn
Some local swimming pools offer scuba diving lessons, but it's also a really popular thing to do whilst on holiday. Loads of great worldwide hotels and resorts, such as Belize Beach Resorts, offer lessons, or at the very least, recommendations for where you can learn nearby. 
Learn to Scuba Dive in Belize with Itza Resort, see our PADI Certification Course
4. Pick up the necessary equipment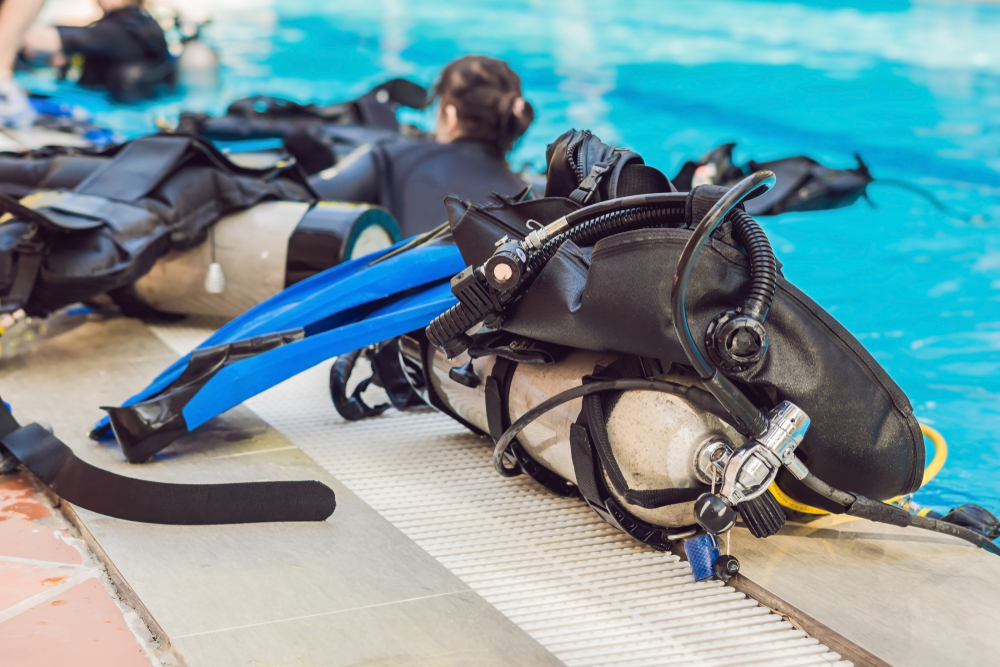 As you can imagine, scuba diving requires a lot of equipment. You'll need to own or borrow full scuba gear to train in to obtain your certificate, so this is worth factoring in when you're getting started in terms of managing the financial side of your new hobby. 
5. Ace the watermanship test
To begin a scuba training course, you need to demonstrate to an instructor your ability to swim without stopping for 182.9m and float for 10 minutes, both without aids. If you would like to swim using a mask, fins and a snorkel, you have to swim without stopping for 274.3m, and then float for 10 minutes without aids.
6. Sort out the legal stuff
There's a bit of boring (but important) paperwork to sort out before getting started. During registration, you'll need to sign a version of the WRSTC or the ISSDC medical and fitness guidelines form, which certifies yourself fit enough to dive. You will also be informed of the risks of scuba diving.
7. Practice makes perfect
As with any new hobby, the more you practice, the better you'll become! Great Blue Hole Belize diving is the dreamiest place to do so, and you can combine your practice with a once-in-a-lifetime holiday.
8. Complete the required open water training and certificate dives
The final step involves completing four open water training dives under the supervision of an instructor. These dives are conducted in a large body of water over two (or more) days. On these open water dives, your instructor will have you demonstrate that you're capable of doing in open water what you learned to do in the pool.
9. Obtain a C-Card 
Once you've done the above, your instructor will issue you with a C-Card. Your C-card vouches for your training and qualifies you to obtain air fills or rental tanks, buy or rent scuba equipment, and engage in the recreational open water diving.
So, book your trip to the Great Blue Hole and a room at Itza resort to celebrate!