Uninhabited, wild and unspoilt it may be, but Lighthouse Reef, the most remote of all of Belize's atolls, is nonetheless arguably it's most popular with divers and snorkellers. And that's because it's packed full of fascinating flora and fauna – and especially because it possesses so many terrific dive sites…
The Great Blue Hole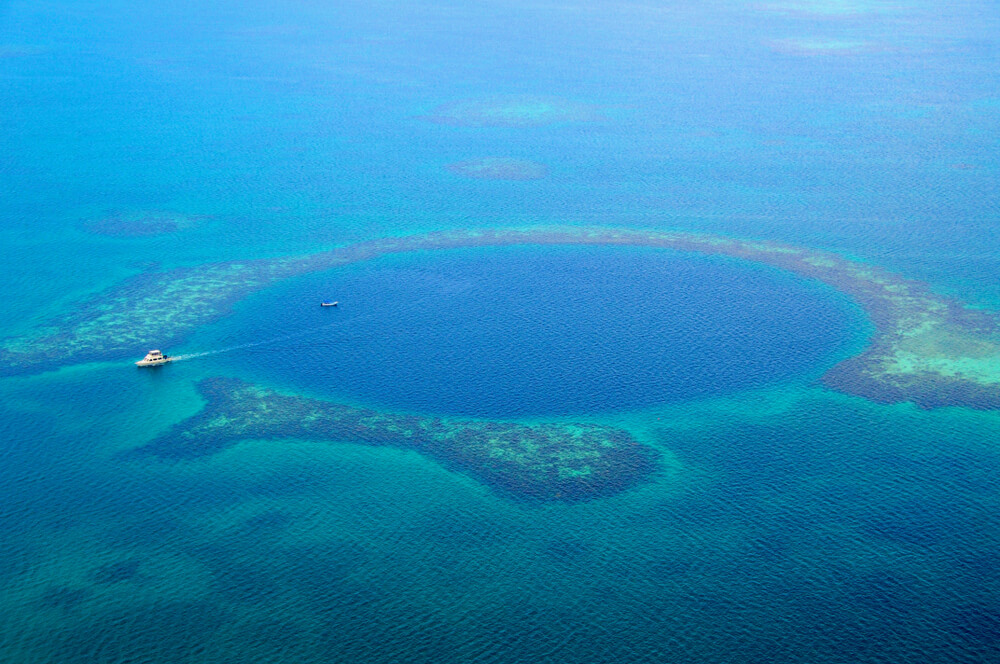 It may not look much like it from above, but the Great Blue Hole is, in fact, a marine sinkhole. Circular in shape, it was originally formed as a cave tens of thousands of years ago, during multiple episodes of quaternary glaciation, a point at which sea levels were lower than they are today; this ensured that when the sea levels rose and inundated the entire Belize Lighthouse Reef area, the cave inevitably flooded and its roof caved in – and the remarkable phenomenon it is was created.
Protected as part of the larger Belize Barrier Reef Reserve System, which as a whole is rightly a UNESCO World Heritage site, the 'Hole' can be found more or less at the centre of the reef, just north of the Half Moon Caye island. It stretches more than 300 metres across and descends to a depth of 124 metres; thus, ensuring it's a huge and much visited attraction for scuba divers and snorkellers.
Half Moon Wall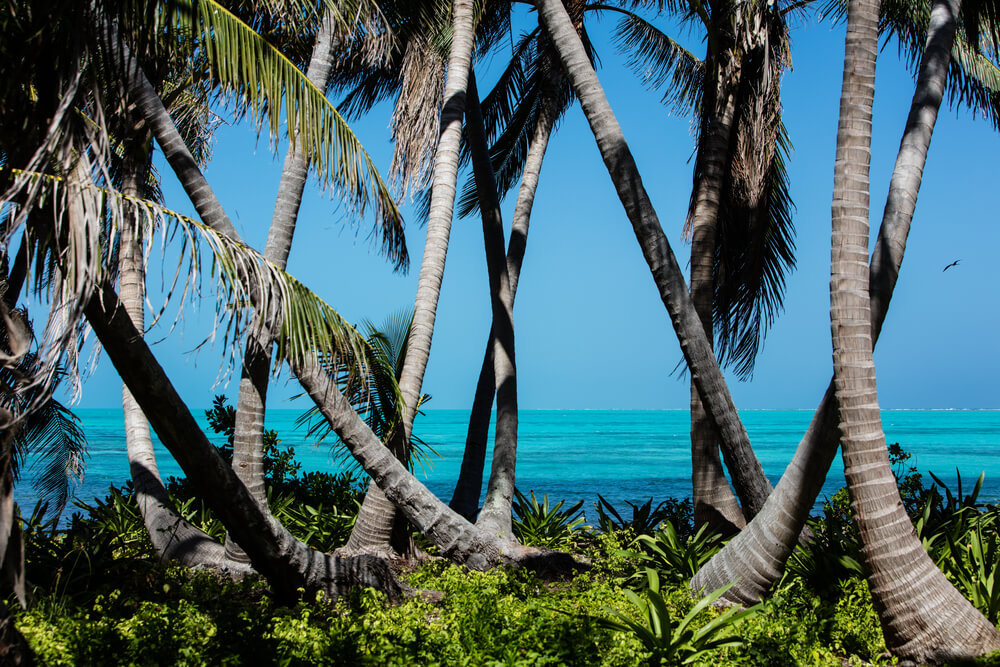 A good companion dive to the one you'll inevitably experience at the Great Blue Hole, Half Moon Wall makes for a fine site, being located just 25 minutes' south of the latter, by boat. It's also a great destination for non-divers, as it features a wide array of wildfowl; up to as many as 120 different bird species, in fact, make Half Moon Caye their home at some point in the year, not least the endangered yet protected red-footed booby, which nests from mid-December to late March.
The Aquarium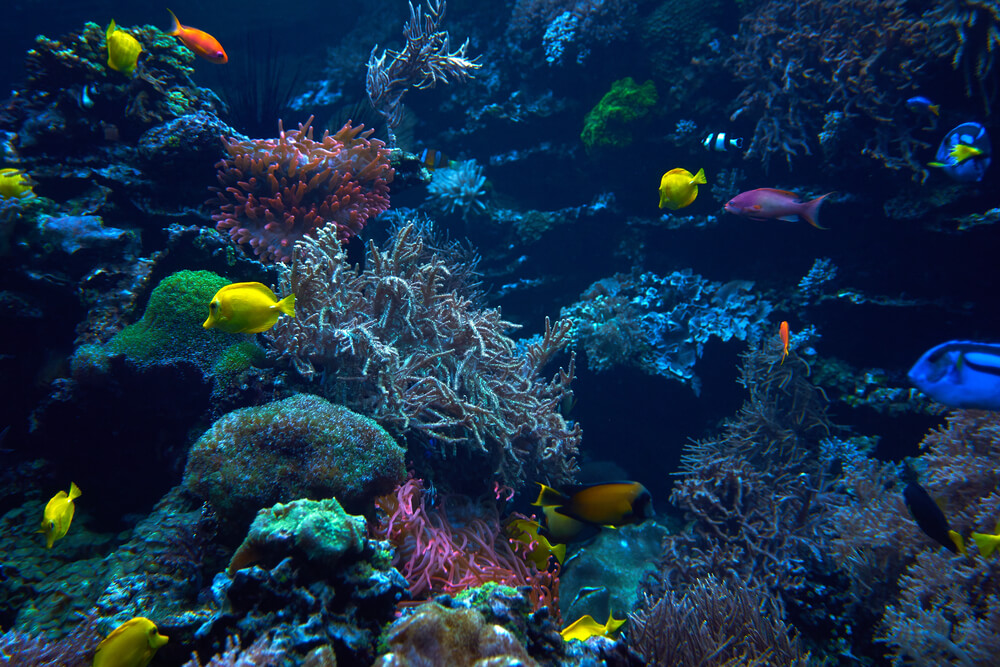 Another dive that goes well with a day centred around diving at The Great Blue Hole (located south-west of the latter), the Aquarium tends to be organised as the last site of such a day; especially because its shallow nature means there'll be a decent amount of time to scour its bottom for bright and beautiful, fascinating and fantastic fish, small creatures and coral formations that can be found in arches, tunnels and swim-throughs.
Hat Caye Drop-Off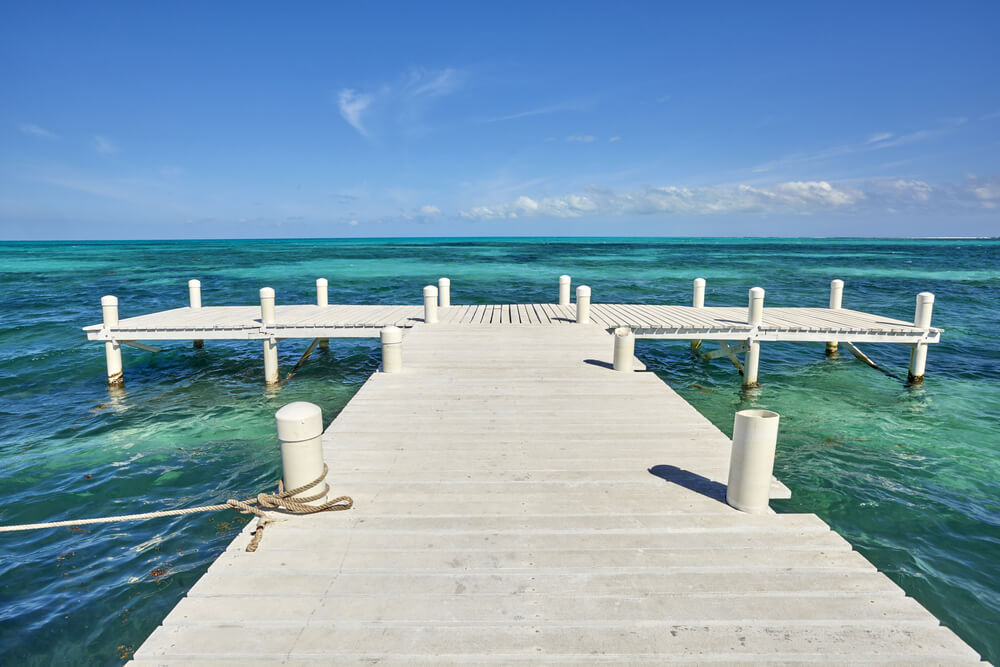 A great diving drop-off point, this site's located at the far south-eastern tip of the reef and starts at around 15 metres deep. Visibility is generally good here (between 10 and 30 metres), especially for catching sight of huge basket sponges, and the depth reaches an average of 40 metres.
Que Brada
Literally translated as 'Broken Ridge', this dive drop-off features a narrow ridge of coral rims in a crescent-shaped wall and eventually leads down to a narrow, sandy terrace littered with coral. Here, you'll find the fish are lively and friendly, with schools of yellowtail snappers, black groupers and ocean triggerfish common; in addition to marine life including green moray eels, spotted drums, lobsters and crabs. Visibility's good, for sure (10-30 metres), while the average depth of 20 metres drops to a maximum of 40 metres in parts.
The Ermlund
Finally, for something a little different, journey out 909 metres north of Half Moon Caye and you'll come across this shipwreck, which pops up partially above the waves. The 4,000-ton Ermlund lost power during a 1971 storm thanks to an enormous wave, never to move again from the reef. The largest of six shipwrecks around the reef, it's an interesting site for divers to investigate and, of course, serves as a reminder of navigational hazards and the care that always has to be taken in these waters.