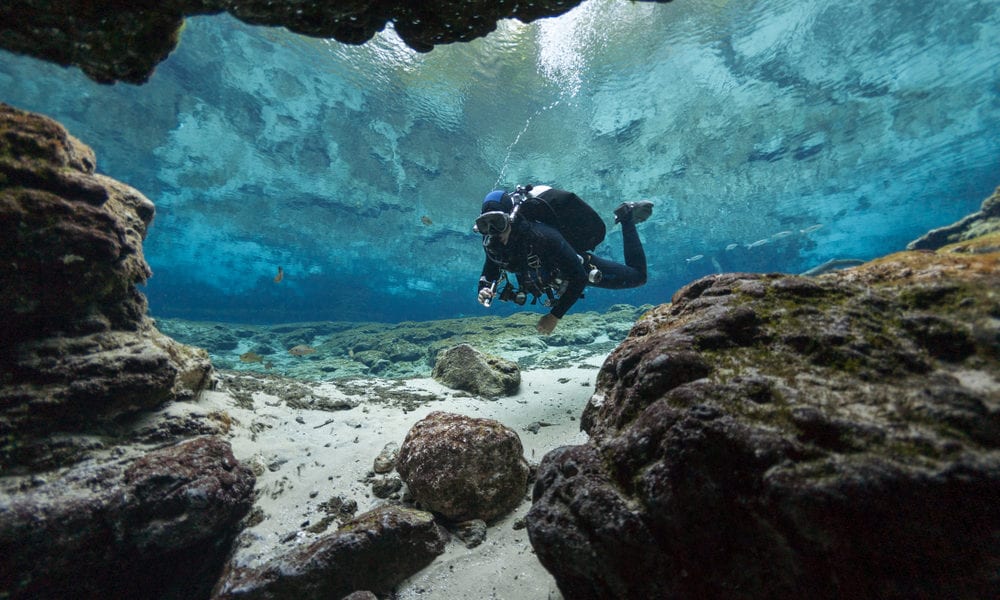 Top 10 tips for visiting The Great Blue Hole in Belize, one of the most beautiful, unique wonders of the marine world. It plummets to 125 meters in depth and spans 318 meters across in diameter.
It's home to marine life including sharks, turtles, and abundant reef fish as well as huge stalactites. If you wish to experience snorkeling or scuba diving in Belize, it's an unparalleled experience.
Read on for the Itza Resort and its top ten tips to plan your excursion.
1. Remember your dive certification card and logbook when you pack for your vacation, so you are permitted to dive and record what you experience. 
2. When planning your diving or snorkeling excursion to the Great Blue Hole, ensure you book with an organization (Like Itza Resort!) that is committed to preserving and protecting the ecological integrity of the reef and surrounding area.
Responsible scuba diving in Belize is at the heart of the community!
3. Don't forget your underwater camera (if you have one) to capture the experience of diving of snorkeling in this bucket list destination. You will need an underwater torch for the descent into the sinkhole if you plan to dive.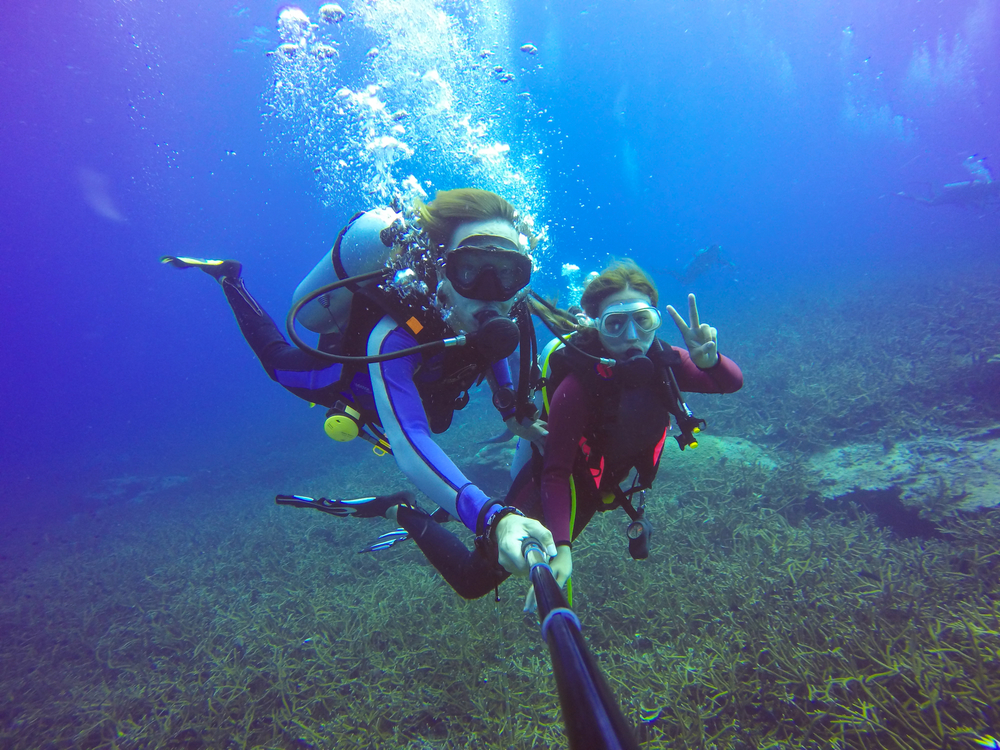 4. If you hope to dive at the Great Blue Hole, bear in mind that due to its depth, it is a dive spot for advanced divers only. If you are already Open Water qualified, you can choose to undertake a deep dive with your Belize diving resort to complete this requirement of the Advanced Open Water course. Discuss this with your Divemaster at the Itza Resort.
5. Many divers use their air quickly when they descend into the Great Blue Hole. Remember your skills training and sip the air as you were taught, rather than taking gulps. 
6. Those who are Advance Open Water qualified will descent into the Great Blue Hole to the maximum depth (30m) before leveling and having the opportunity to explore. Some divers encounter issues with buoyancy and decompression sickness. So ensure you pay attention to how your body feels, equalize your ears and keep close contact with your buddy throughout the descent.
7. The sinkhole is the home of many sharks! As you descend you may be lucky enough to spot Caribbean reef sharks, nurse sharks, hammerheads, bull sharks, and blacktip sharks. Bring your camera and keep your nerves steady – the sharks are harmless.
8. If you are not a diver and do not wish to or unable to dive for medical reasons – worry not! It is possible to snorkel on the surface of the site and still have an incredible experience in this natural phenomenon. 
9. Ensure you have a good breakfast at your Belize diving resort the morning before you dive. Your boat will be stocked with water and snacks to gather your energy between dives.
10. In addition to diving in the Great Blue Hole, the sight can be viewed from the air by seaplane. Ask at the Itza Resort for details. You can appreciate the surface from your dive boat, too!
Looking to become a certified diver.
The Great Blue Hole is on almost every scuba diver bucket list. If you are not a certified scuba diver and looking to get certified. Itza Resort Dive Shop offers the PADI Certification course, Get Certified today!