Whilst staying at the Itza Resort, you'll be exposed to a wide range of ocean-based activities, and whether it's you're first time enjoying the water sports and diving spots available, or you're a seasoned veteran, there's nothing quite like the pick me up serenity that a spot of paddle boarding and kayaking can instil. Whether it's for exercise or for a moment of peace and quiet, paddle boarding and kayaking is available to all guests at our Belize beach resort. So, before you dive in, let's have a little look at what to expect from the Itza Resorts very own kayaking culture.
What is kayaking and paddle boarding?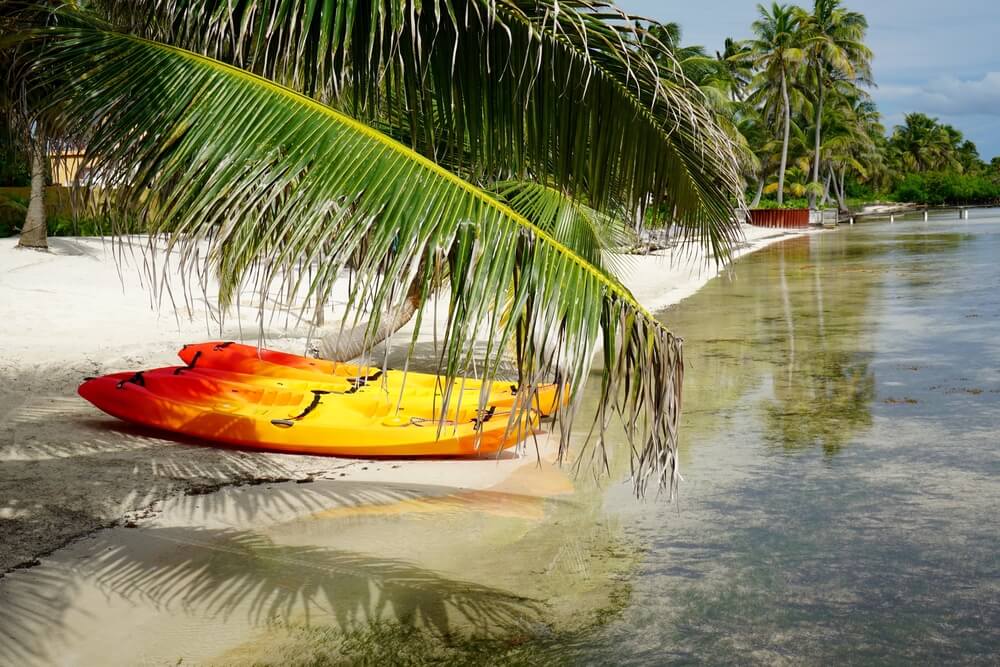 Kayaking is undertaken in a lightweight canoe, made from a range of materials including plastic, metal, fibreglass and wood. The canoe-like vehicle is propelled using a double-bladed paddle. However, unlike canoeing, kayakers sit upright and facing the front of the boat, with their legs in front. Kayaks usually hold two people, but one person kayaks are also available.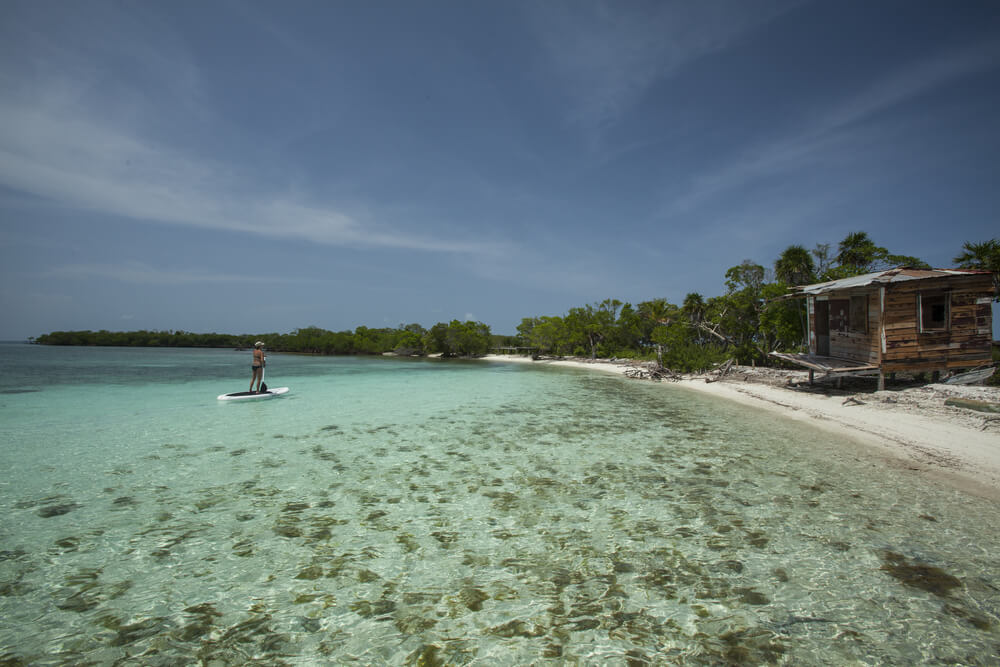 Paddle boarding on the other hand, is undertaken without the use of an oar, often using your own arms. Whilst paddles are available, the user will more often use their arms to propel themselves forward, either from a seated or lying position atop the board. There are a range of sizes for the board, ranging from 12 foot to sometimes over 18 foot.
What makes kayaking at the Itza Resort so special?
There are a whole host of reasons to take up a spot of paddle boarding and kayaking at the Itza Resort. Not only are they free to all guests at the resort, but they give you a freedom which many think only diving in the Lighthouse Atoll could bring.
Pick up and go
First off, wherever you are staying during your time at our resort, kayaks and paddleboards are readily available across the beach. With so many lying around our Belize diving resort, it's easy just to pick one up and start off on your own adventure. Whether it's a day trip or just a refreshing morning paddle, you'll have the freedom to explore our beautiful coastlines right on your doorstep.
A moment of quiet on hidden beaches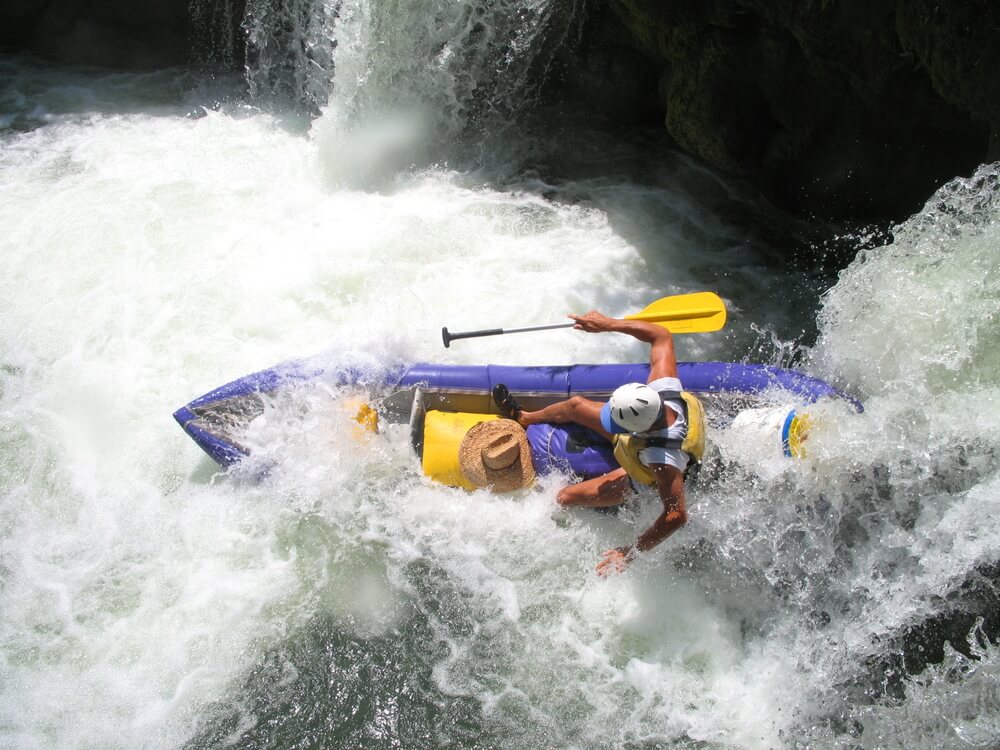 As mentioned above, our free to sue paddleboards and kayaks give you a chance to explore many areas often unseen by everyday guests at the Itza Resort. With a wide range of private beaches and islands which are only reachable by sailing there, you won't have to organise a lift with a paddleboard or kayak at your side.
A kayaking trip for every occasion
Whether you're off on a romantic trip with your partner, or you're looking for some peace and quiet out on the Caribbean Sea, our kayaks act as a tool to enjoy the Belize coast line just the way you want to. Whether night or day, you have the chance to explore the resort the way you want to and with the people who matter the most.
The Mighty Great Blue Hole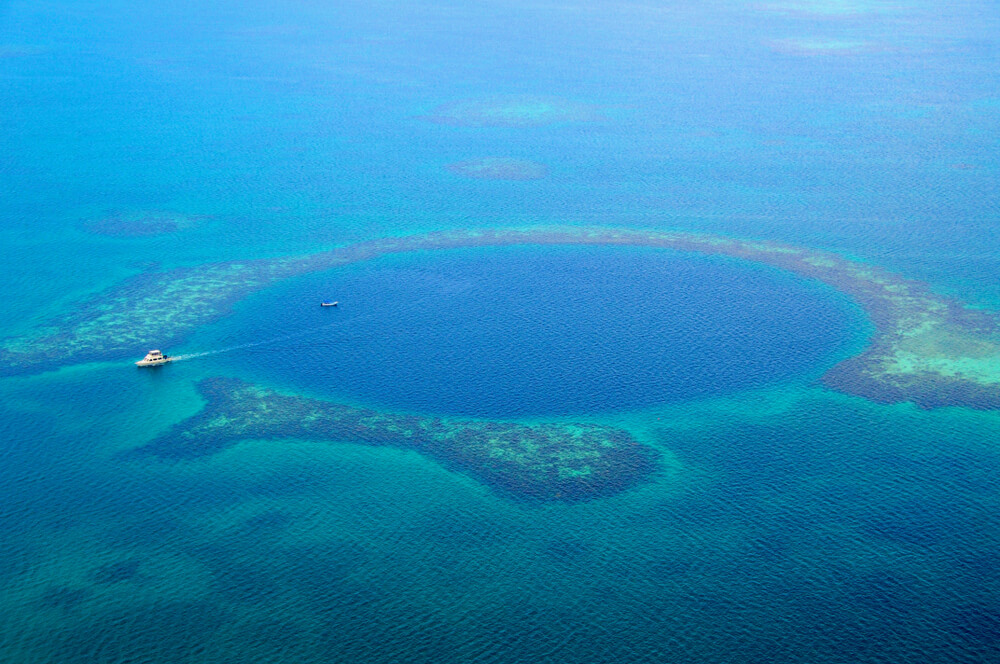 Needless to say, The Great Blue Hole is the primary destination of every tourist traveling to Belize. This giant marine sinkhole lies near the centre of Lighthouse Reef, atoll. This, one of the top scuba diving sites in the word, attracts the recreational scuba divers.