When planning your summer family holiday in Belize, you'll want to factor in the essential ingredients – sun, sand, and plenty of sea.
Oceanfront diving resorts in Belize, such as Itza Resort on Long Caye, are family-friendly with plenty of water-based activities to entertain toddlers through to teenagers. Staying on this remote island provides ample opportunities to experience lush tropical scenery plus stunning underwater views, at the world-famous sinkhole Great Blue Hole as well as its surrounding area.
Be sure to pack a waterproof camera – you'll have a whale of a time with these top 5 ocean-based activities!
Snorkeling
Snorkeling is a great way for even the littlest ones to get up close to the tropical fish who are resident in the Long Caye reef. You will swim alongside snappers, flounders, parrot fish and in some snorkel spots you may even glimpse a turtle, manta ray or shark – or find 'Nemo'. Most of the sites accessible in the Lighthouse Reef Atoll are shallow and calm, so snorkeling is a safe activity for very young children who are still gaining confidence in the water.
Book a diving package in Belize which includes an excursion to the Great Blue Hole and Half Moon Caye.
Scuba diving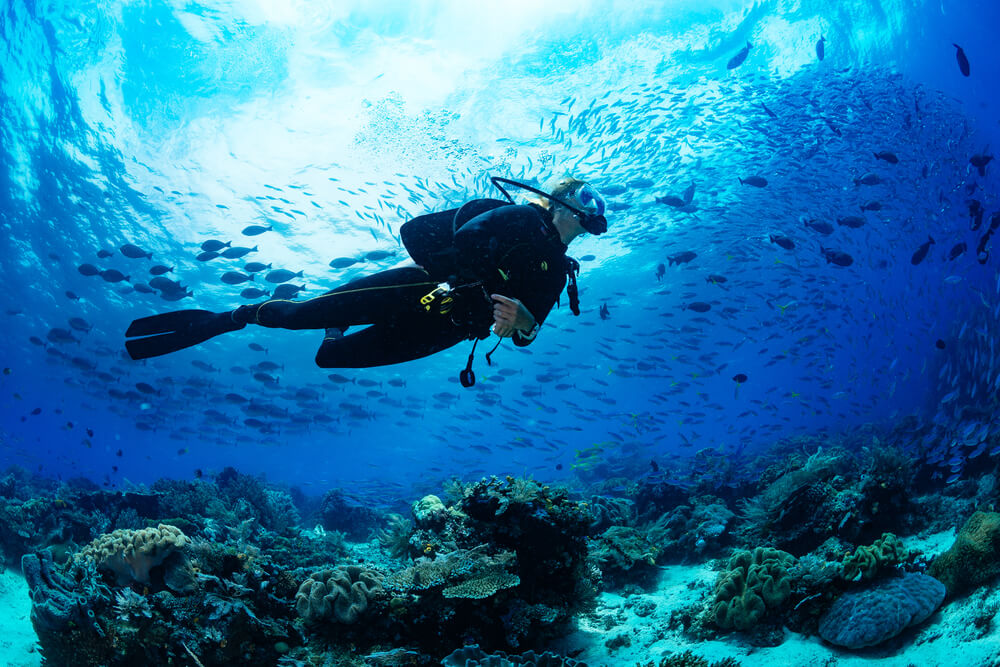 Descend into one of the wonders of the marine world with a Great Blue Hole Belize diving experience and experience one of the most exciting dive sites there is. Delight your family by booking one of Itza Resort's Belize Dive Packages, perfect for qualified divers. Children as young as ten are welcome to enroll in the Open Water Course at Itza Resort. Our Dive Masters and Instructors have logged over 7000 dives collectively, so your family will be in safe hands. First-timers are welcome to sample a taster of life under the sea by booking a Discover Scuba.
Sea kayaking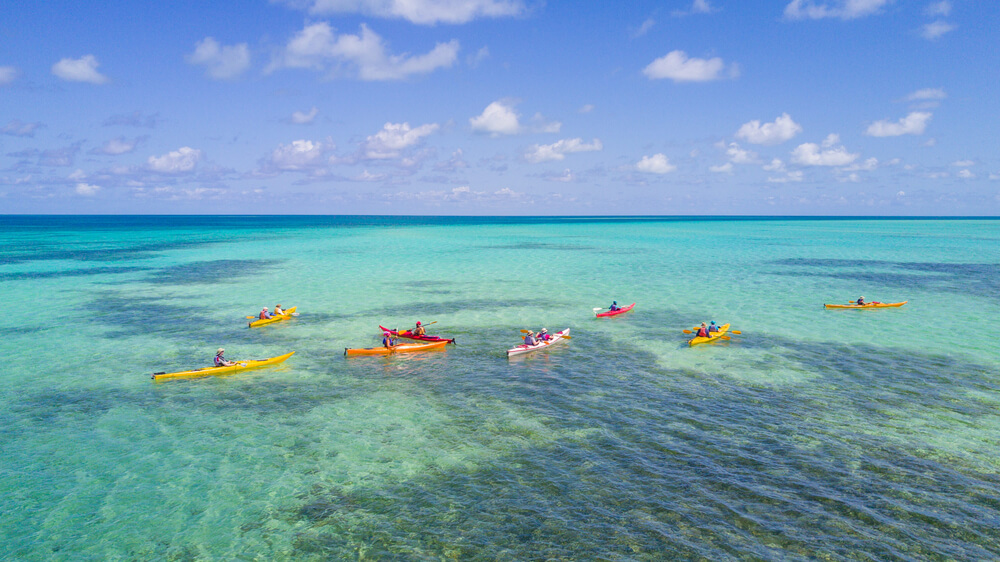 Kayaks are available to all guests at the Itza Resort. This is the perfect way to take in the tropical scenery and discover hidden beaches dotted around the Caye. Order lunch from your resort, grab your paddles and go for a family day out. Soak up the sunshine from the sand, and plunge into the Caribbean Sea to cool down. Kayaking is even better when combined with snorkeling, so take your masks.
Stand up paddle boarding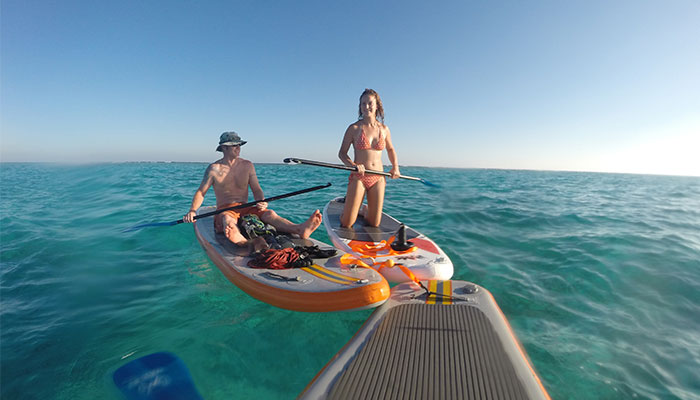 This will put your balance to the limit.
Paddle boarding is a way to appreciate the calm, azure ocean. That is, until someone takes an inevitable tumble into the turquoise waters. When you book Belize Dive Packages with the Itza Resort, free use of paddle boards is included so this is your golden opportunity to give this activity a go and master your balance.
Fishing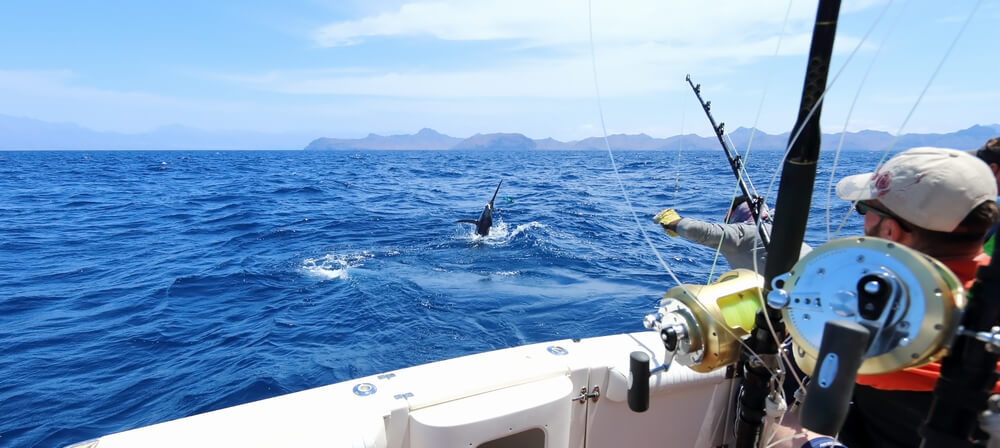 Last but not least, try your hand at fishing in the Caribbean Sea. This is an experience for the whole family to share as it includes plenty of relaxing sightseeing and downtime as you fish from the boat. Challenge yourselves to see who gets the catch of the day!