If you are planning your first vacation to the Great Blue Hole and Lighthouse Reef Belize you might have a few questions about how to prepare for your trip to this beautiful country.
Here at Itza Resort, we have compiled the essential information you will need to know before you arrive. 
Climate and what to pack
Belize has a tropical climate which is broken into two seasons – wet and dry. The dry season falls between February and May, whilst June through December marks the wetter months and storms can occur typically during the afternoons. Temperatures remain consistently warm throughout the year, with an average of 84° F (29°C), and November being the lowest – with evening lows of 73°F (23°C). 
Bearing this in mind, you won't need many layers for your holiday in Belize!
Essentials will be a light shirt or sweater for cooler evenings and when you are exposed to air conditioning. Pack a light waterproof or rain poncho for when tropical rain does strike. Bring a spare bathing suit, as you'll likely spend a high portion of your time in the ocean, particularly if you plan on booking into a Belize diving packages. We recommend covering up with a tee-shirt whilst snorkeling to reduce the risk of sunburn.
In major urban areas tap water in Belize is safe to drink. The Itza Resort provides clean drinking water, just make sure you bring a reusable bottle to help us reduce plastic consumption.
Sunscreen and insect repellent is essential – bring a high factor that is water-resistant.
Language
As a former British colony, English remains the official language in Belize. However, Spanish, Kriol and Mayan languages are also spoken. Spanish is spoken natively by 30% of the population, in case you wish to practice. 
Currency
The Belize dollar is the official currency in Belize (currency code BZD), marked as BZ$ to distinguish it from other dollar-denominated currencies. The Belize dollar is divided into 100 cents and valued as 2 BZ$ = 1 US$.
Most major credit cards are accepted throughout Belize, although MasterCard and Visa are much more widely accepted than American Express, especially by smaller hotels, restaurants and tour agencies. Please note that the Itza Resort only accepts US Cash, Belize Cash, Visa or Master Card.
Snorkeling/water activities
If you are staying near the Lighthouse Reef Belize, chances are you will spend a chunk of your vacation in the water. If you haven't dived before and are thinking of signing up for one of the Belize Diving Packages, have a look into what the course entails to prepare.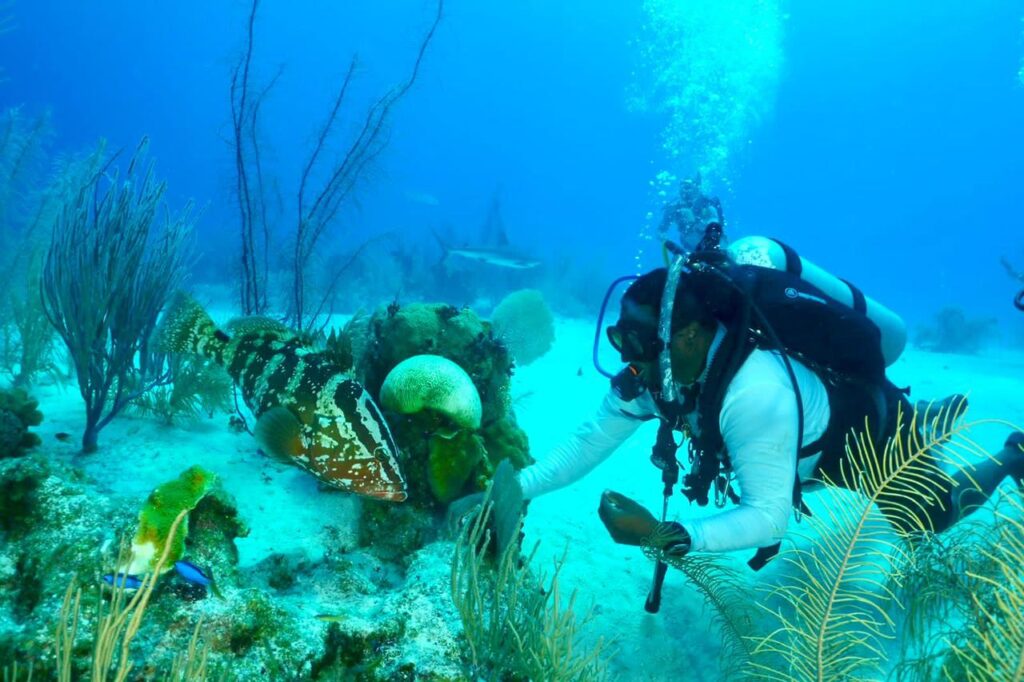 If you have any existing medical conditions, you might need to provide a doctor's consent note. Spend some time practising your swimming before your holiday – you don't need to be a strong swimmer but you do need to be confident under the water for the skills tests and to prove that you can float for ten minutes. Do your research in advance.
If diving isn't for you, you will still experience plenty of marine life by snorkeling in the Great Blue Hole and surrounding reefs.